Unity

spiritual centre

Windsor
Unity is a positive, practical, progressive approach to Christianity based on the teachings of Jesus and the power of prayer.
​
We enjoy exploring teachings from Christianity, Buddhism, Taoism and more. Unity honors the universal truths in all religions and respects each individual's right to choose a spiritual path.
SUBSCRIBE TO OUR NEWSLETER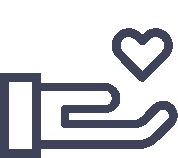 All of our classes, programs and services are made possible by your generous donations.
We are sincerely grateful for the opportunity to support your spiritual growth and development.